HOT YOGA
Hot yoga Brisbane, Toowong and Toowoomba Studios is based on the yogic concept of tapas – to cleanse with heat or burn away impurities. We all know how great sweating is for the skin and body. By practicing yoga in a heated environment, not only will you detox, you will deepen your practice, renewing cells and healing the body. Zama's hot yoga classes are heated to approximately 35 degrees and are practiced in vinyasa, power and hatha styles. And no, it's not Bikram. Read more here about our hot yoga styles.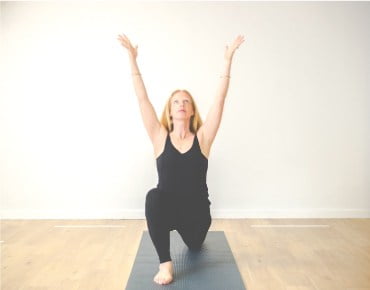 VINYIN
Vinyin-ers are grinners! Let the yin balance the yang as this class combines the flow of vinyasa followed by the deep, satisfying stretch of yin. Half an hour of each ensures you leave this class with a sense of balance, your body both strengthened and stretched, your mind cleansed and calm. The collaboration and contrast of the styles in a vinyin class will open the body and allow for a deeper practice - seriously, you'll be showing off those pearly whites by the end of it!
YIN
Yin day is treat day - for your body and mind. Feel those stress levels go down as your flexibility goes up! In yin yoga we hold the poses for longer to allow the body to release into the posture and, just as importantly, to let the mind settle. In a yin class, props are your best friend, and we have a range of bolsters, blocks and straps to make each pose work for you.
HATHA
Let your inhales and exhales guide your practice as you align and unwind with the beautiful balance of hatha yoga. Hatha is a traditional, well-rounded style of yoga, so you'll start the class with breathing and meditation and move into stretching, strengthening and standing postures. There might be a couple of balances and an inversion thrown in for good measure - here at Zama we always try and keep you on your (yogi) toes!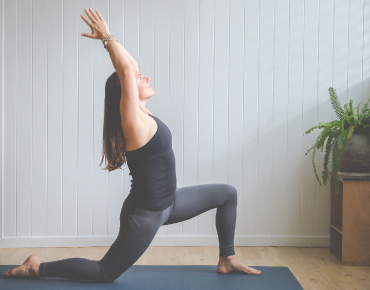 SLOW FLOW
Slow Flow yoga is the sweet-spot between Hot Vinyasa and Yin. Just like the three bears - when you want something that's not too hot and not too cool - this is just right! Expect a meditative flow that encourages you to slow down, tune in and find a different kind of energy; Experience the power of mindful movement and breath. Suitable for beginners and experienced practitioners, slow flow yoga will soothe, strengthen, and stretch, and leave you feeling totally at peace.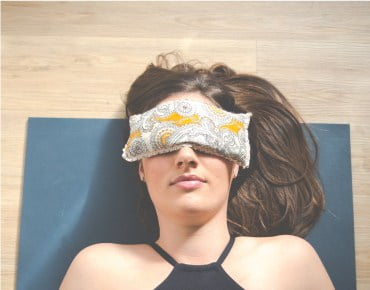 RESTORATIVE
Release, relax and rejuvenate with some restorative yoga - there's simply nothing like it! Restorative yoga guides the body towards a deep state of relaxation that guarantees you'll leave all your worries at the studio door...and...if you're lucky...catch some sneaky yoga zzz's. Each restorative pose is a one-stop-prop-shop, so there are blankets, bolsters, blocks and straps on hand to guide you to where your body needs to be. Feel a true unwinding of any tension and stress in the muscles or the mind as you revive and restore.
BEGINNERS YOGA COURSE
So, you want to try yoga but you've got no idea where to start? You've heard all the amazing benefits but you're not sure of the difference between upward dog and downward dog, let alone what all this "om" business means? Not to fear, Zama is here! No matter your age or yogi stage, our Beginner's Yoga course will show you step-by-easy-step what to expect in a yoga class, and give you all the answers to any yoga-related question that may have popped into your head. Head over to the events page to book into the next beginner's course.
MINDFULNESS & MEDITATION
Meditating each day keeps the doctor away! Seriously, it does - the benefits of meditation are seemingly endless, and if you don't believe us, just ask Google - there are numerous papers and studies floating around about the amazing healing powers of meditating… Let's just say there's a reason it's been around for thousands of years. Zama likes to take a simple, accessible-to-all approach to meditation and mindfulness, so when practiced at our studios, you are exposed to many forms of meditation. Our goal is to help you find a style that suits you and your daily life. Jump on over to the events page to book yourself into our next mindfulness and meditation immersion.
URBAN RETREATS
Picture this: it's all the benefits of a week-long retreat in the hills bundled into a way-more-accessible-and-affordable three hours of inner city bliss, right on your doorstep! From start to finish you'll be able to indulge in restorative yoga, massage, reiki therapy and of course a cup of tea to top it all off. The sessions will be nice and small for an extra cosy vibe, and we just know you'll leave the studio with a rejuvenated tread in your step…Go on, (re)treat yourself and book one in today!
MUMS & BUBS YOGA
Zama's Mums & Bubs Postnatal Yoga will help you recover from birth and regain strength and flexibility, while your baby will develop important motor skills. You will both feel the benefits of improved digestion and sleep patterns, and your baby's brain and nervous system will be stimulated, assisting development. While doing something for your baby, you will also be taking time for yourself! Find out more about Mums & Bubs Yoga in our Toowoomba and Toowong, Brisbane studios here.
PRENATAL PREGNANCY YOGA
Yoga is wonderful to practice during and after pregnancy. It helps you prepare for and recover from birth and connect with your baby while helping you cope emotionally, spiritually and physically with the changes going on in your body. Yoga can also help with some of the discomfort some women experience during and after pregnancy, such as back pain, fluid retention, cramps, breathing difficulty, and loss of abdominal and pelvic floor strength. Find out more about Prenatal Yoga here.
MEN'S YOGA
It might seem like the yoga world is for super-bendy pretzel women (thank you instagram) BUT yoga is for everyone and there is definitely a place for men in the studio! That being said, there is something about a men's-only class that is different to a mixed gender one; It's not all puffed-out chests and push-up competitions, Men's Yoga is specifically designed to target your strengths and weaknesses. Flexibility is a big one but you'll find stress-relief, fitness, mindfulness and more. Head to the events page to check out upcoming Men's Yoga classes, workshops, and events in Toowoomba.
AERIAL YOGA
Get into the swing of things with aerial yoga - and we mean that quite literally, it's yoga in a swing… what's not to love? Get topsy turvy with us in our Toowoomba studio where we have specially designed aerial yoga swings suspended from the ceiling that allow you to release and realign without compressing the joints or spine. The swing helps to support and assist the poses, and might even bring out the inner child that we know is hidden in you somewhere! Be sure to book in, because spaces fill up fast - and we don't want you to miss your chance to fly! Check out upcoming Aerial Yoga workshops here
CYT™ CLINICAL YOGA THERAPY
Swap the leather couch for a yoga mat, because our therapists are here for your mind AND body. Private yoga and yoga therapy is ideal for injury and surgery rehabilitation, depression and anxiety, and stress release. It can be a wonderful help during pregnancy, and aid couples looking to conceive. Here at Zama, we work with you to create a holistic program to suit you and your specific needs, both anatomical and mental, and to meet any yogi goals of flexibility and strength that you might have. We have a variety of therapists available for private consultations. Find out more and book an appointment here.
PRIVATE GROUP YOGA
Whether it's your department at work, a hens party, a sporting group, a support group, your school or childcare centre , or even your wedding, we can create a wonderful group experience for you. Yoga benefits everyone in the workplace - healthier and less stressed employees equals less sick days! When it comes to hens parties, for example, we've been known to incorporated games and luscious pampering. We've got heaps of flexible options (we're yoga teachers, after all) so just give us a call or shoot us an email, and we'd be more than happy to sort something out for you and your group… either at your place or ours!
CORPORATE YOGA PACKAGES
Yoga and mindfulness benefits everyone in the workplace - healthier and less stressed employees equals less sick days, higher team morale and better employee retention. It's a no brainer! Get your team into studio classes by choosing from one of our corporate packages, or let us create a private group experience for your team at the studio, your office or an off-site location. Find out more here.