Yoga, Pilates, Barre, Dance & Fitness Classes Brisbane
Toowong Studio Timetable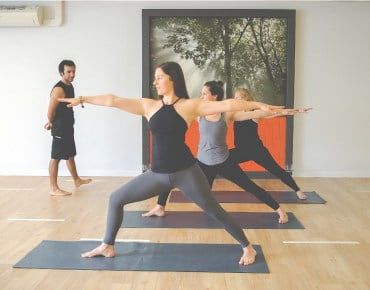 We don't take bookings for regular classes (we only take bookings for courses, classes that run on a term basis and special events and book online for these).
Before your first class, save time by signing up to our online system here and you won't need to fill out a form when you arrive!
Please be prompt to class. We open around 15-20mins before each class and doors close 5 minutes into class. After 6am classes, we close at 7:30am before reopening for the next class.
You can purchase a pass online before you come to class.
All classes are suitable for beginners.
For hot classes, our beautiful studio is heated with infrared radiant heat, like the sun, to 35 degrees.
Please bring a mat and a towel. Mats are available for hire.
We have a shower and change room facilities.
You can take a look at our prices here.
Check out our FAQs or contact us for more information.