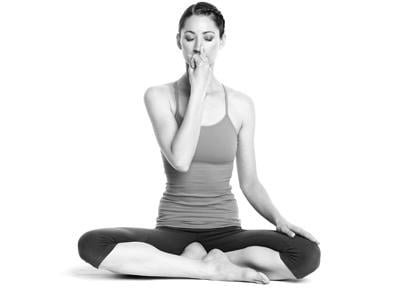 Saturday 1 February 4:10pm – 5:40pm
Pranayama & Asana with Sam
$5 for members or 2 classes off your pass or $40 casual
Pranayama practices are practices that involve the breath to heal the mind and body. Asana was traditionally practiced so a yogi could practice pranayama. Prana is our life force energy that flows through our bodies and must be free from blockages to prevent disease. Like, asana, pranayama helps clear the nadis and energy centres so prana can flow freely.
Practice of pranayama improves insomnia, depression, anxiety, stress, muscular tension, asthma and balances the parasympathetic and sympathetic nervous systems.
Sam will take you through a number of pranayama practices and show you how to practice correctly, as well as help you integrate pranayama with your asana practice.
Join us on Saturday 1 February at 4:10pm for 90 minutes to find out why these practices are so beneficial!